Candy
Jch.Malaguti Madison Gattaca & multiJch.Yam Mey´s Custom Boy
import: Ukraine
*24.4.2017
teeth: 6+6/4
height: 29cm

health: PLL:CLEAR • prcd-PRA:CLEAR • rcd3-PRA: ? • CERF: ?
candidate: Slovak Puppy Champion, Slavak beauty Junior champion, Polish Junior champion, Czech Junior champion, Slovenian champion

other titles: 5x Best Baby ♦ 2x VP 2 ♦ BEST IN SHOW baby III. ♦ BEST IN SHOW baby II. ♦ 6x Excellent 1 ♦ Excellent 2 ♦ 6x CAJC ♦ Junior Winner od Slovakia ♦ 3x BOJ ♦ BOS
coursing: ·1st place, Best Junior CCD, 3rd placeof the best CCD race
---
SHOW
10-11.3.2018 NDS Jelenia Gora/PL
judge: T.Kucera(CZ), A.Dzidt(PL)
10months
2x CAJC, 2x BEST OF JUNIOR
18.2.2018 NDS Bratislava/SK
judge: S.Vanza(SK)
9months
CAJC, Junior Winner of Slovakia, BEST OF JUNIOR and BOS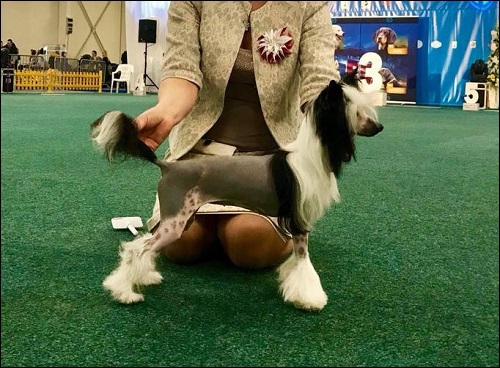 ♦
26.8.2017 RDS Prague/CZ
Best Baby, BEST IN SHOW baby II.
♦
20.8.2017 IDS Bratislava/SK
judge: V.Javorčík(SK) - P.Mérová(CZ)
3,5months old
Best Baby, BEST MINOR PUPPY 3